Our world looks quite different at the moment and we are adapting day by day! Many bridal stores are now offering virtual Bridal consultations. Below are instructions to set up virtual bridal appointments in BridalLive and tips for using Zoom to host your appointment.
In BridalLive:
1. Add your virtual appointment type
Click Settings in the bottom left-hand corner>Activites>Appointment Types>Add Appointment Type Give your appointment a name, color, length, and description! Make sure it is set for 'Book Online?' Yes. Charging for booking or cancellation is optional.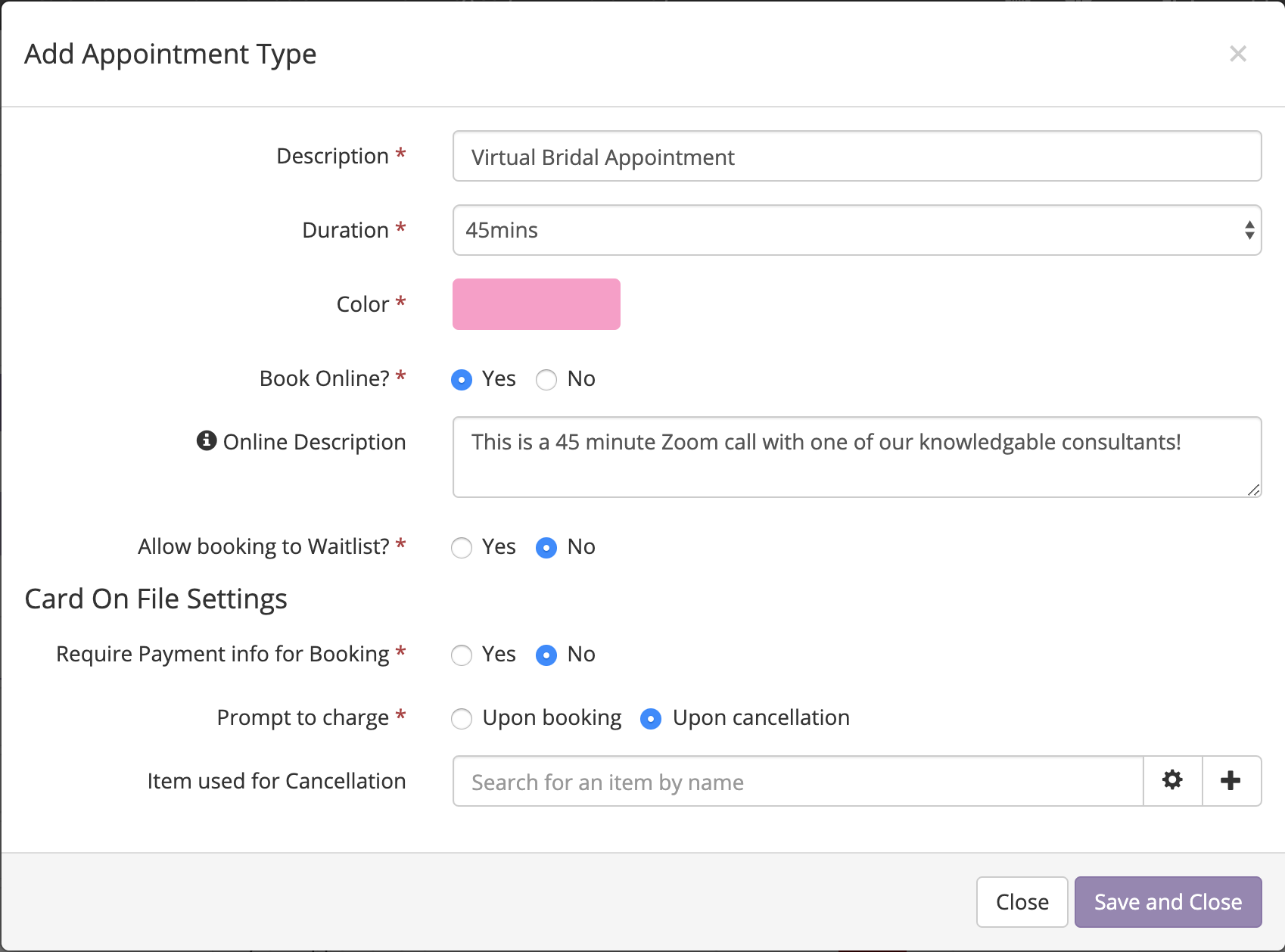 2. Remove all other appointment types from online booking
Next to your other appointment types, select Edit. Change 'Book Online?' to No. This will be the easiest way to limit the calendar to only virtual appointments. When you open back up for normal appointments, simply follow the same set of instructions and turn them back on.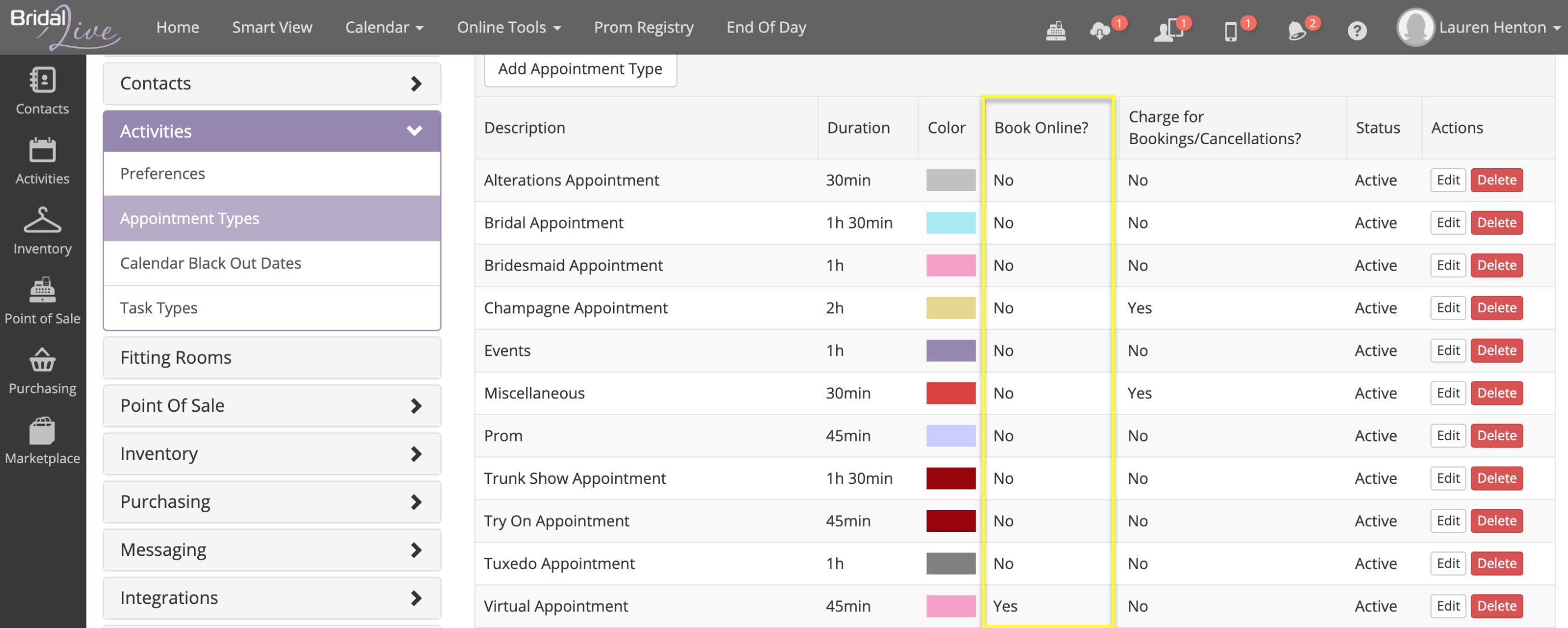 3. Add the new appointment type into fitting rooms
You will add the new virtual appointment type to your Fitting Rooms just as you did for your in-store Bridal Appointments. For a review on adding blocks, click here. Remember, do not delete your existing blocks.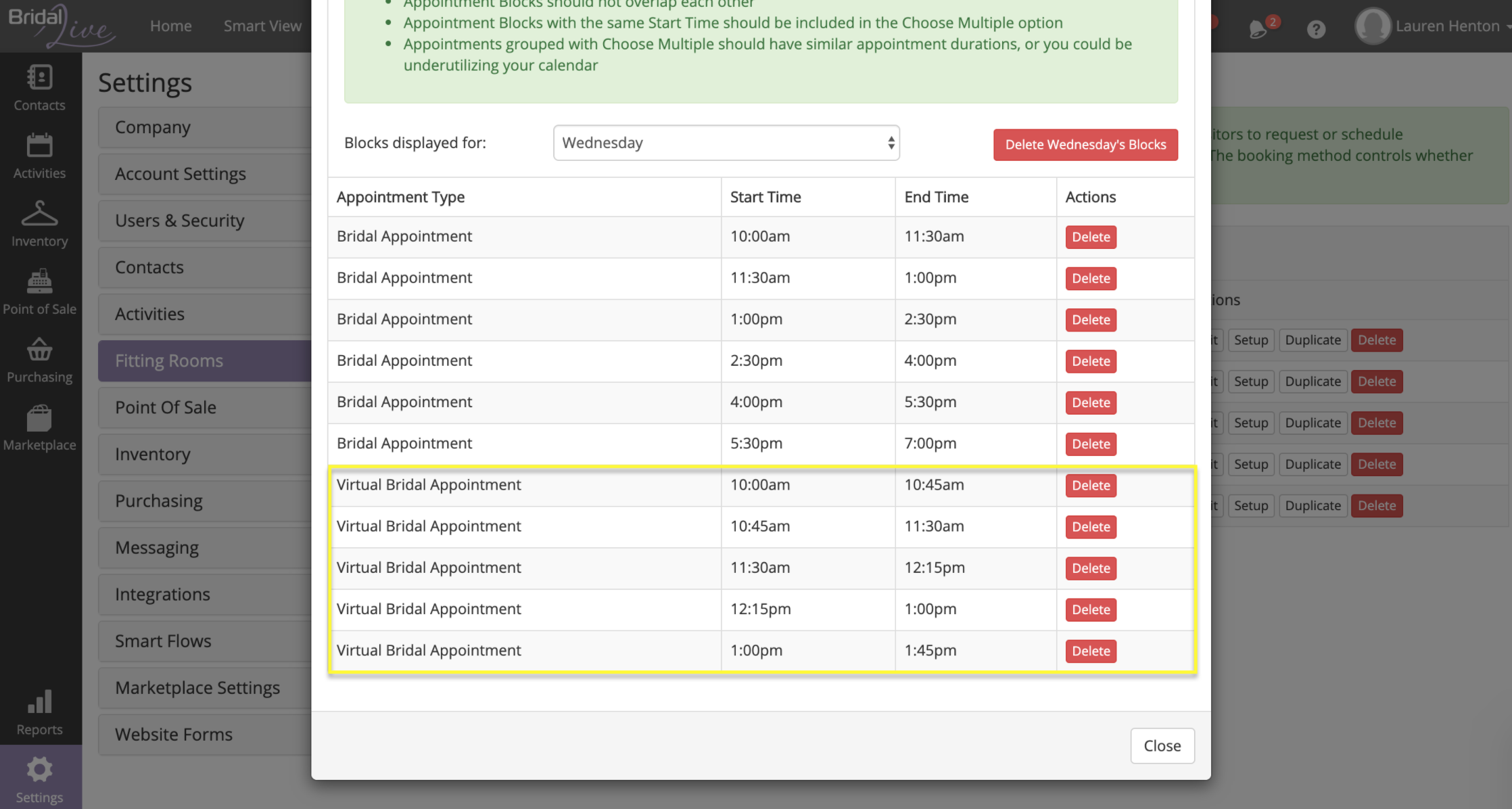 4. Add a User Work Schedule
Following our Smart Book algorithm, BridalLive will need to see who is on the work schedule and what times are okay to book. For a review of adding work schedules, click here.
5. Make any changes needed to your webform
You may want to change the max number of people 'joining' the appointment and restrict same-day appointment booking while booking virtual! Click Settings>Website Forms>Appointment Scheduler (or Appointment Request Form)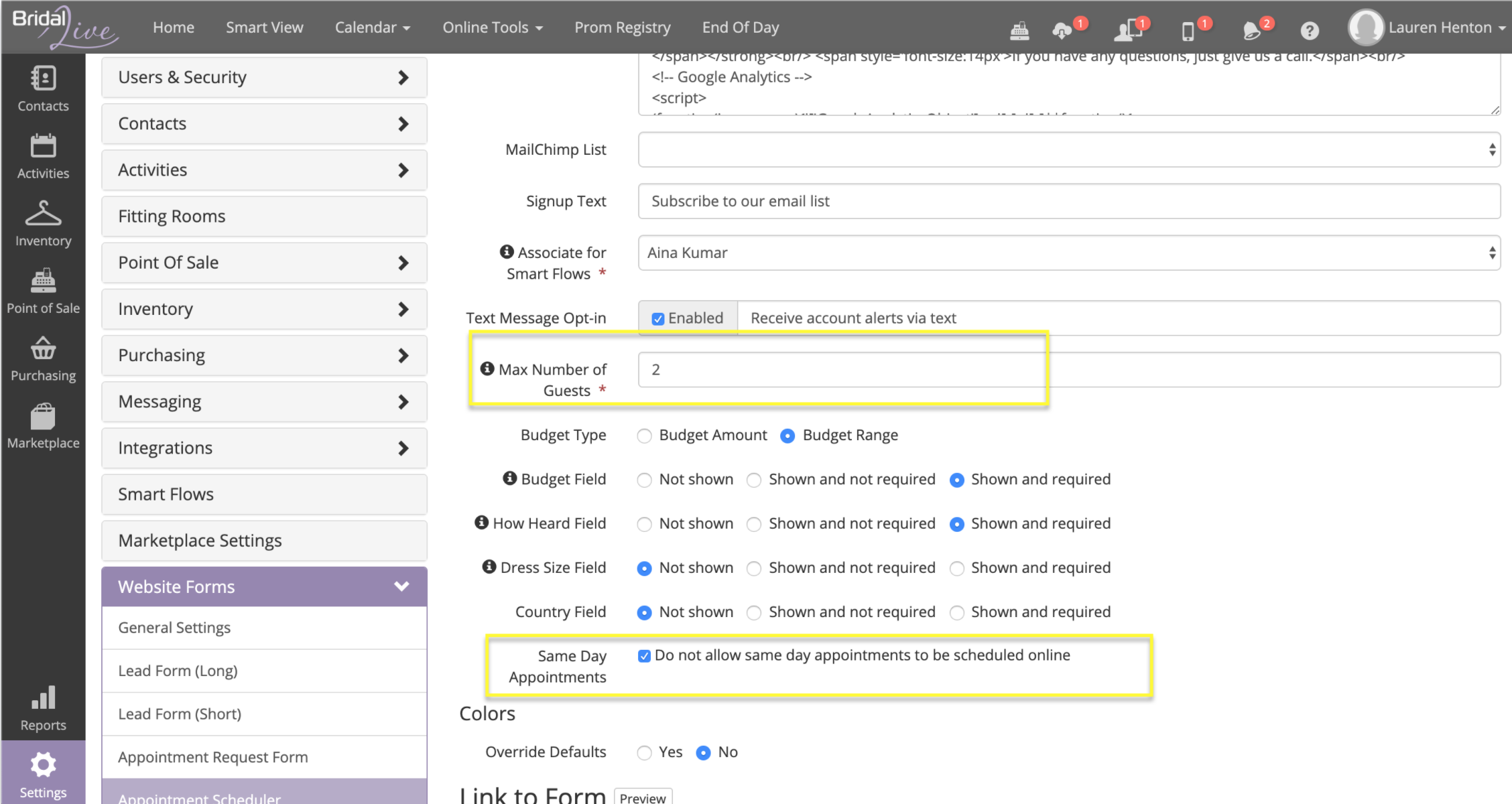 6. Preview your form
From the same page, select the preview button to make sure only your virtual appointments are visible and your times look good!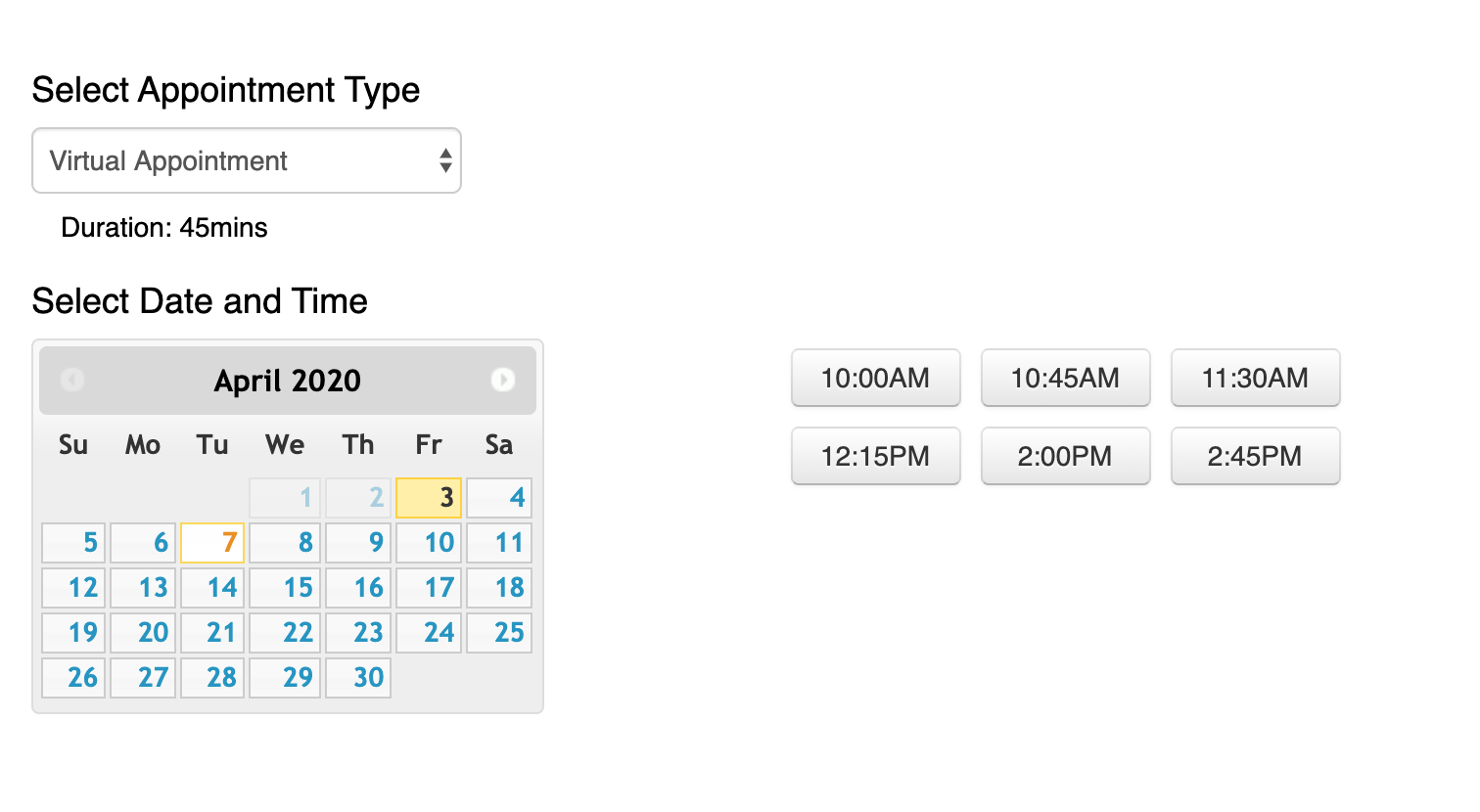 In Zoom:
Zoom is a great tool for remote face-to-face interaction. We recommend Zoom for your virtual meeting needs as it can be used on any device, is user friendly, and free for one on one Zoom meetings.
Please note: The Zoom basic plan includes free unlimited time 1-on-1 meetings. If you are preparing for longer meetings or including other guests, you may need to look into their Pro Plan. Zoom is third-party software and your account manager will not be able to assist in the setup of your Zoom plan.
Below are our favorite Zoom features for hosting meetings:
For more information, Zoom has made additional COVID-19 resources available for hosting the best Zoom event possible. You can find those by clicking here.