You can return items to your inventory directly from the completed transaction! If the transaction is still pending, you will want to do a Canceled Order instead of a Return. Follow these videos for Canceled Orders.
To create a return from the completed transaction, open the transaction, click More Actions and select Create Return.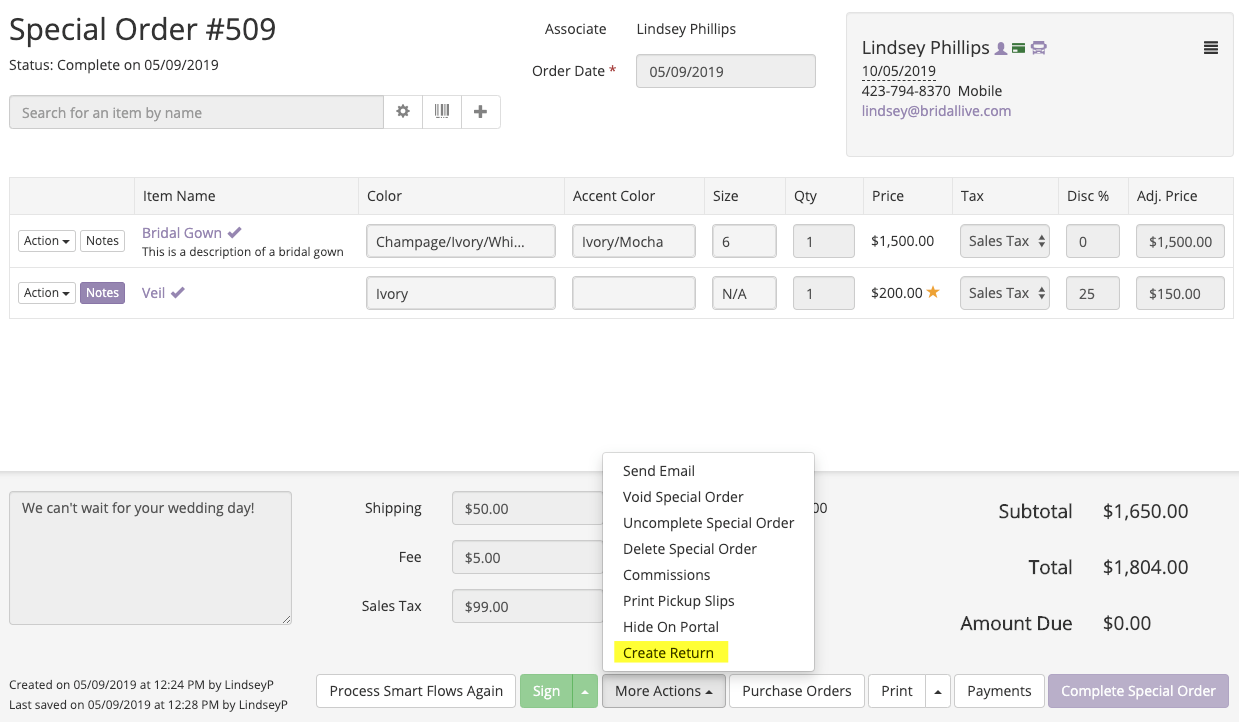 BridalLive will then ask if you are returning items to inventory or not. This means you can decide to return the items to your inventory stock items and increase the In Stock number, or you can create a return to simply give back some or all of the amount paid and not return items into stock. An example of creating a Return and not returning items to your stock would be to charge a Restocking Fee or something similar.
Once you have selected to return items from this transaction to your inventory, BridalLive will open a pop-up with all items from the transaction to be returned. If you are only returning one of the items, you can click the x to the left to remove the item from being added to the Return.
If you are returning an item to BridalLive that is a different color and/or size from the sample, you will be prompted to Create Item. This way BridalLive can return the accurate color and size and make sure all In Stock items are accurate.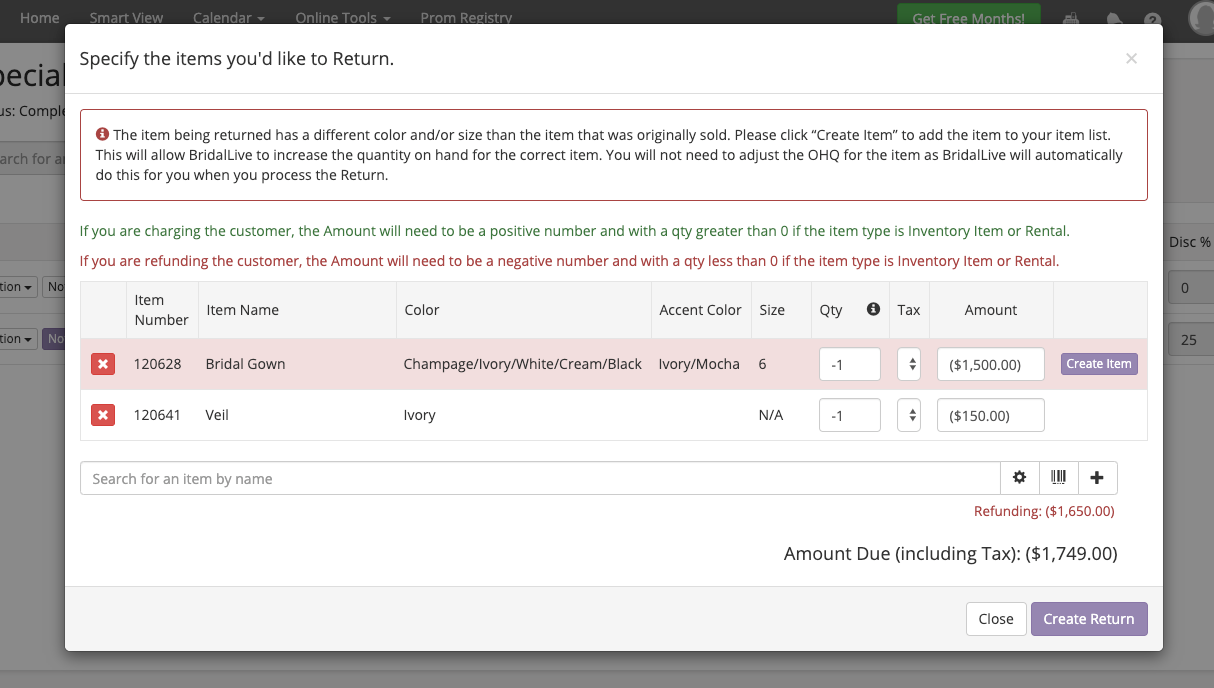 If you are returning an item to inventory, your quantity will be a negative number. The negative number displayed will show how many items you are returning to your In Stock number for that item. A negative one means you are increasing your In Stock number for that item by one.
If you have a positive one quantity, that will mean you are charging the customer for the amount associated with the selected item
You can update the amount to refund if you are charging a different amount than shown as well.
Once you have everything set up and are ready to create the return transaction, select Create Return. You will be able to make changes to the Return once it is created if needed. You will be automatically taken to the Payments module where you can View Original Payments, Process Credit Card, Use Card on File, or manually Add Payment. Some of these options will vary depending on your credit card processor and your current BridalLive subscription.

BridalLive Pay Customers Only!
You can refund the original payment without needing the customer's card information by clicking View Payments from Original Transaction and selecting the green Refund button.

Once your balance due now equals $0, you can go ahead and Process Return. BridalLive will now increase the In Stock number by the quantity returned.