There are several ways to Add Appointments to your BridalLive calendar:

The most common way is to click directly onto the calendar on the appointment time you would like to book. This will populate the Add Appointment screen with the Date/Time, the fitting room, and the associate.

When you begin typing a name, BridalLive will search to see if there is a contact who has already been added with that name. You will be given suggestions and can choose a name or continue typing. When you update a Contact's information on the Add Appointment screen, it will update their Contact Profile.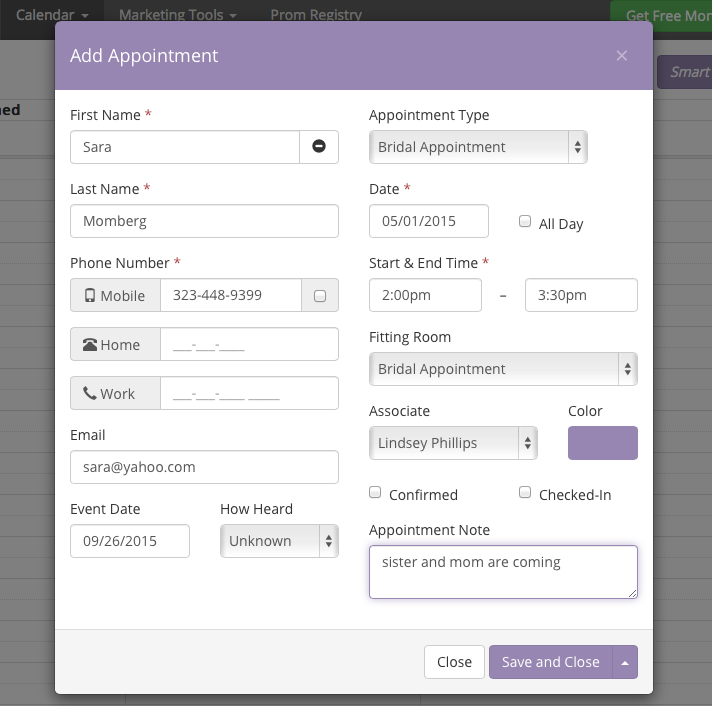 Another common way to add appointments is by clicking the Smart Book Button. The Smart Book feature helps you prevent overbooking and makes booking appointments a breeze. The image below shows you how to use this Smart Book popup on the Calendar screen Click here, or more info on the Smart Book Algorithm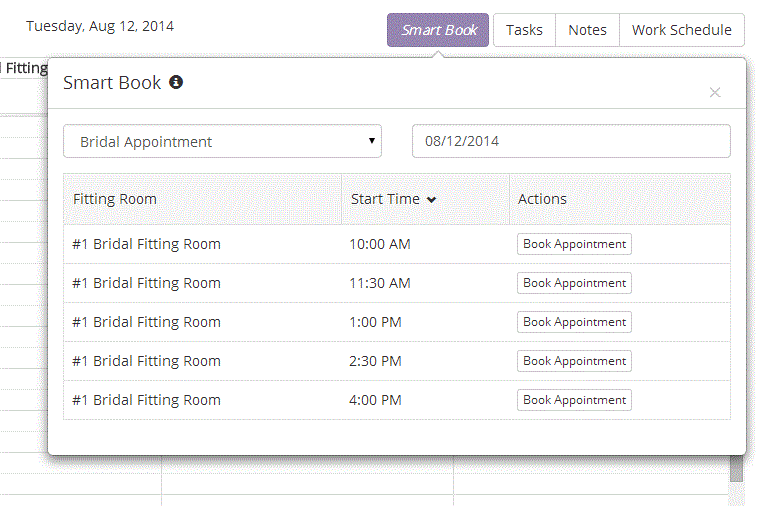 Appointments may also be added for an individual contact by navigating to the Contact Screen Activities section.

Yet another way to add an appointment to your calendar is via the Marketing Tools (appointment requests or appointments booked online). When website visitors arrive at your website, they are able to complete a form.

Click here for more info on Website Forms