When you are using the pre-loaded BridalLive email templates, you will want to either delete the logo placeholder, type your store name or replace it with your HTML code.


Deleting the Logo Placeholder
To do this, just highlight the logo box & delete it. Now your emails will just show a grey bar at the top.
Typing your store name
Delete the logo placeholder (as mentioned above) and then type your store name. You can change the color & font using the buttons on the email template builder.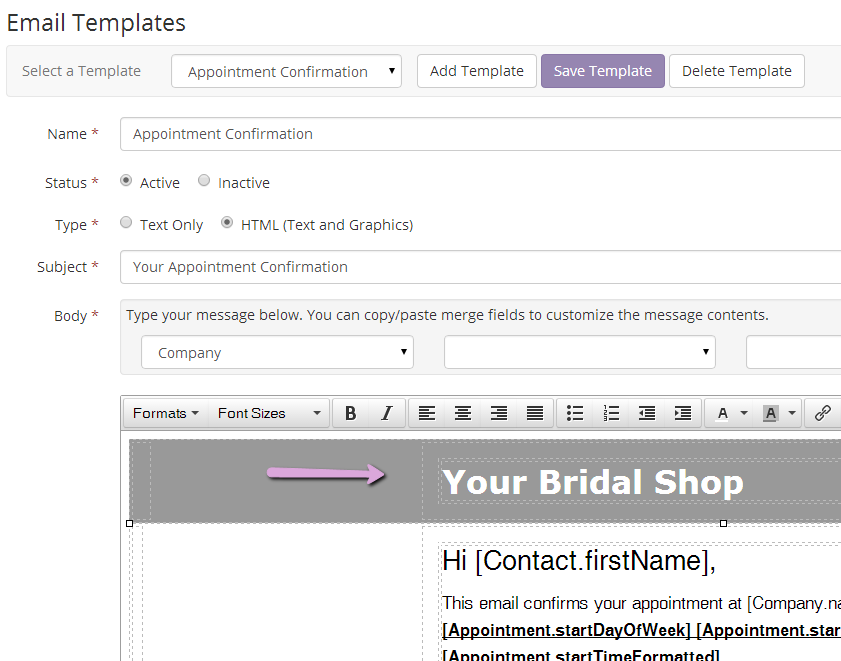 Replace the HTML code
To replace the HTML code and have an image of your logo, your logo will
first
need to be hosted online. This is something your web designer should be able to help you with. Once your logo is hosted on line and you have a URL that points to it, follow the steps below to add it to your email templates.
Locate the Source Code button (indicated by a < > sign), at the right end of your formatting bar.
Click it to open the source code box. This box contains all of the HTML for the email template.
Located the code "http://placehold.it/200x50/" alt=" around the 13th line.
Replace the placeholder URL with your actual logo URL.
Click OK & Save your template.
Repeat these steps for all your BridalLive templates.