With BridalLive Pay, your Associates can now accept tips when cards are processed.
Tip Settings:
Navigate to BridalLive Pay Settings - Settings > Integrations > Merchant Account (Credit Card Processing)
Tip Options:
Enable Tip Feature - This setting will allow you to turn on or off the ability to take tips on processed cards through BridalLive Pay.
Default terminal payments to process with tip - Once you turn the tip feature on, you can set your store's default to process credit cards with tips or without tips. No matter the default, you can always process the opposite way when needed.
Tip Selection Type - Percent or Dollar - You can decide if you want your tip selections to be in a percent or in a dollar amount.
Tip Selection One - The first tip option available
Tip Selection Two - The second tip option available
Tip Selection Three- The third tip option available
Tip Selection Four - The fourth tip option available (only available on MX925)
Tip Selection Five - None or Other

None - Gives the customer an option to leave no tip by selecting the "None" option.
Other - Indicates if the customer should be able to select "Other", and enter their own tip amount.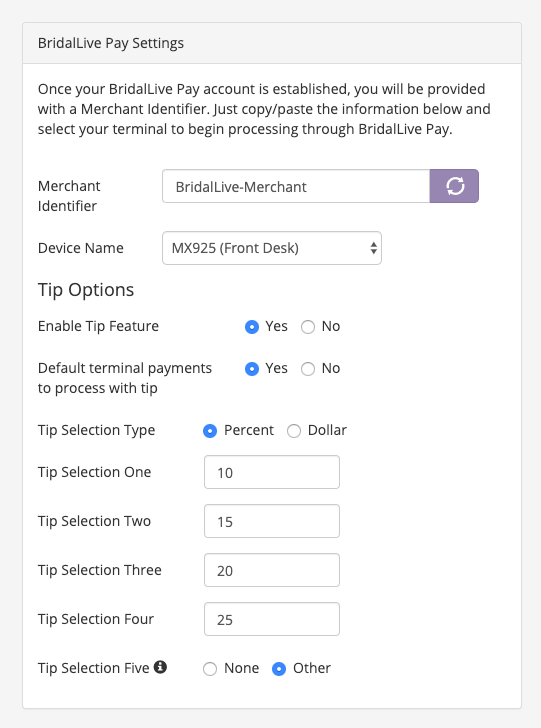 Process Card with Tip:

When you have your default set to process with tip, this will be the default button you see on your payments screen. Once the tip has been received, you will see the piggy bank next to the payment amount. When you hover over this icon, you will see the tip amount. (more about tip reports below). If you have your default set to process with a tip, you can still manually process without a tip by clicking the arrow to the right and select Process Credit Card without Tip.

*These will be switched if you have your tip settings default to process credit card without tip.
Tips on the Client Portal:
Your customers can add a tip to a payment online via the Client Portal with the Request Payment or My Orders page. Navigate to Settings > Company > Client Portal > Advanced Settings. Scroll down to the My Orders section. Make sure the checkbox next to Show Tip Section (BridalLive Pay Only) is checked, and you will see additional options to add in your dollar amount or a percentage tip amount. Save the Client Portal Preferences.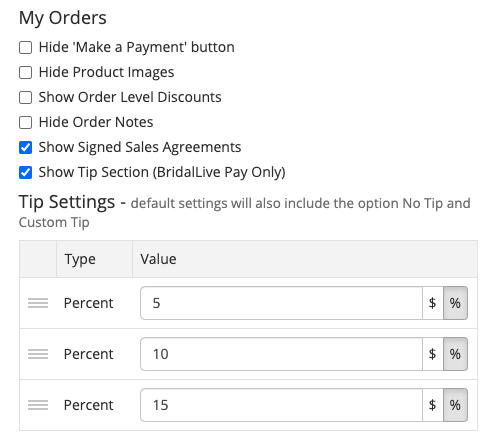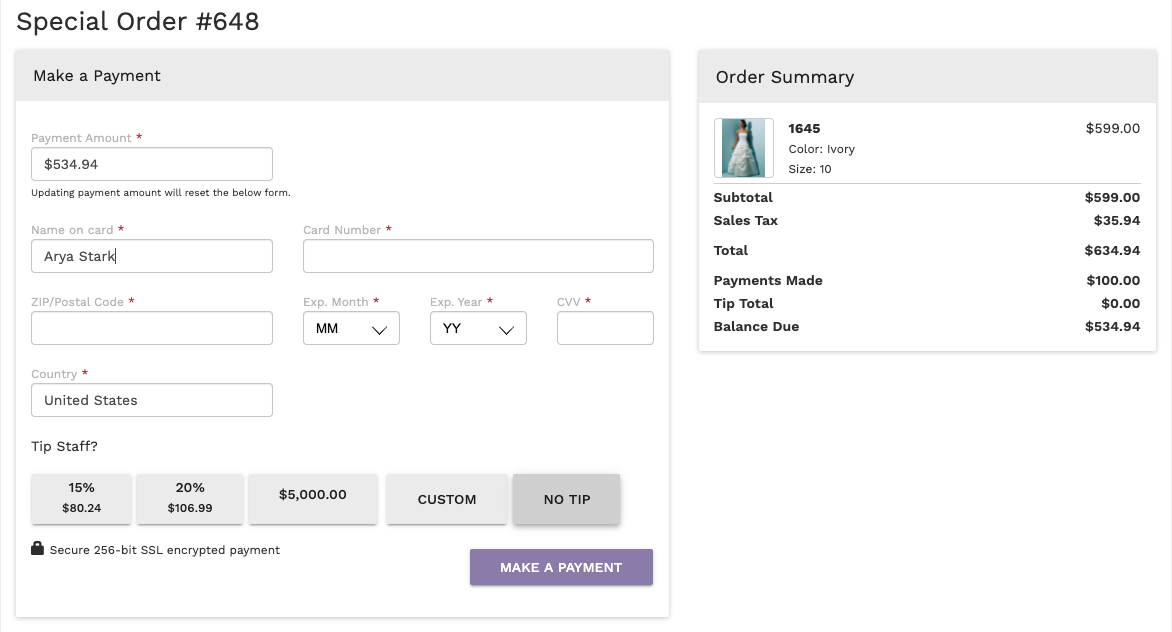 Reporting:
Tip Report - This report displays a summary of tips collected in a time period for associates.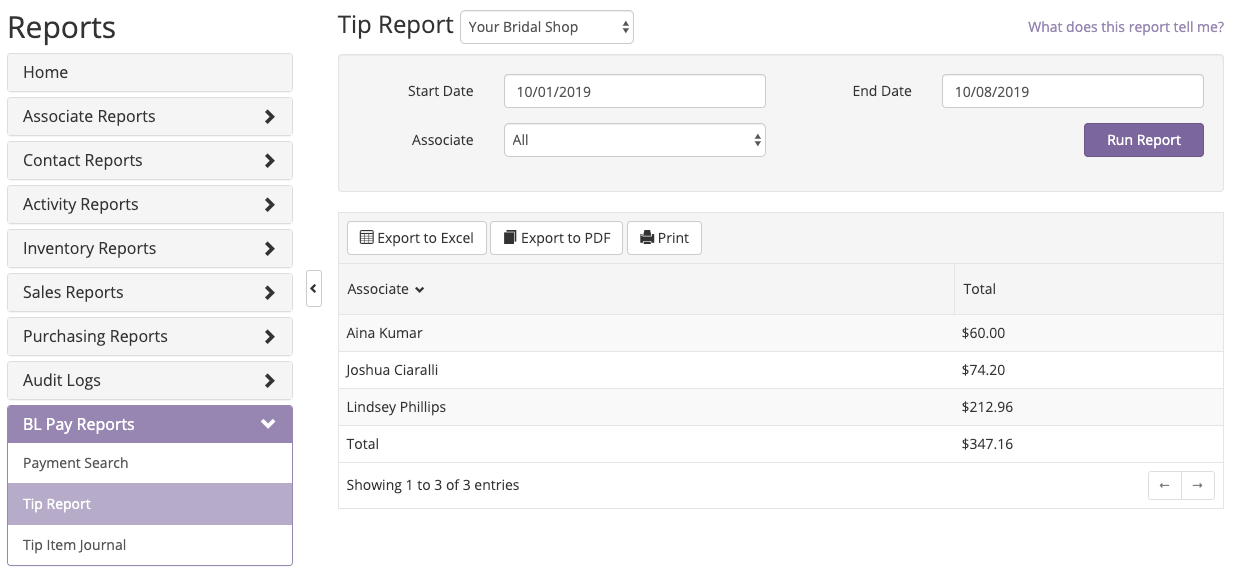 Tip Item Journal - This report displays a summary of tips for associates.