To edit a contact, you can search for the Contact using the Search Contacts screen and then click the "Edit" button. This will bring you to a screen where you can record information about every aspect of your relationship with the contact.

There are many section of the Contact Screen and they are listed down the left hand side of the screen.
Personal Information
The contact's phone, address, email, etc plus any notes will be found on this page.
You will also find the assigned Associate, Category & How Heard fields on this screen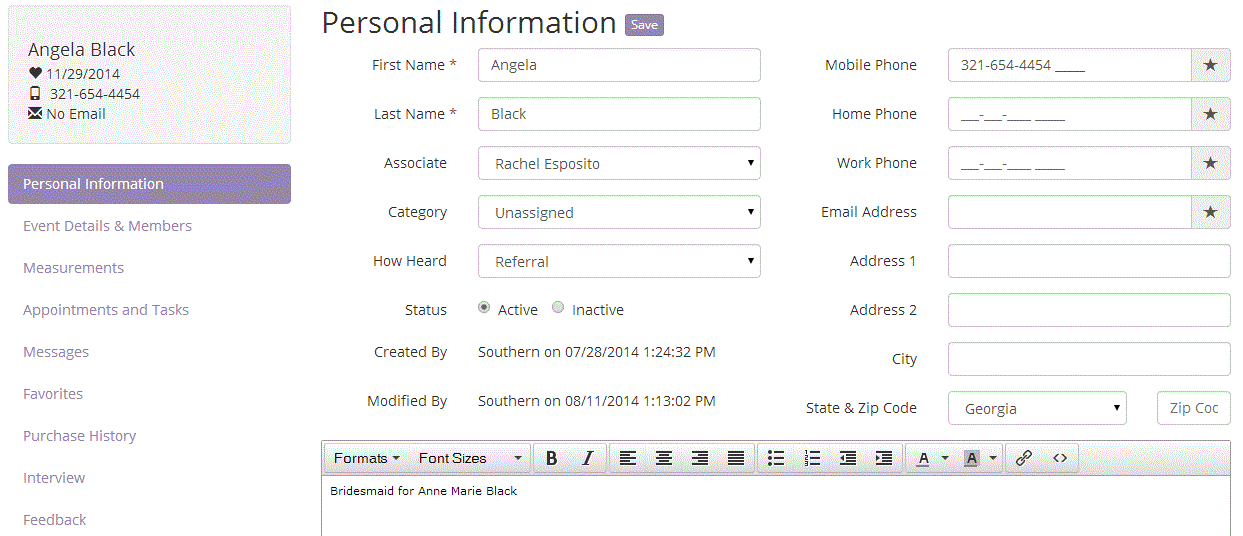 Event Details and Members
This page includes the details about your contact's event plus their Wedding Registry Page.
You can assign Wedding Party Members to the contact (ie Bridesmaids) and create their registry. The Wedding registry may be used for all types of items, such as bridesmaid dresses, shoes, flower girl dresses, tuxedos, etc.

Click here for more details on Creating a Wedding Registry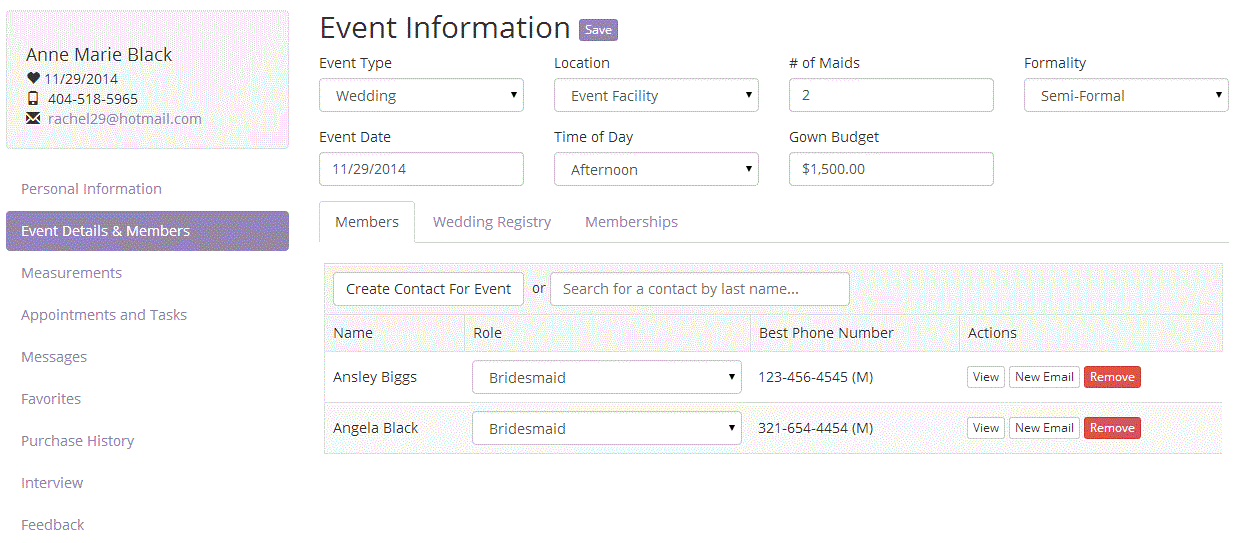 Measurements
On the Measurements page, you will find two tabs, one for Women's Measurements & one for Men's Measurements. Use the tab that is appropriate for your contact.

Appointments & Tasks
This is a list of ALL of the contact's Appointments & Tasks; pending, past & completed. You may create new appointments and tasks for your contact from this page as well.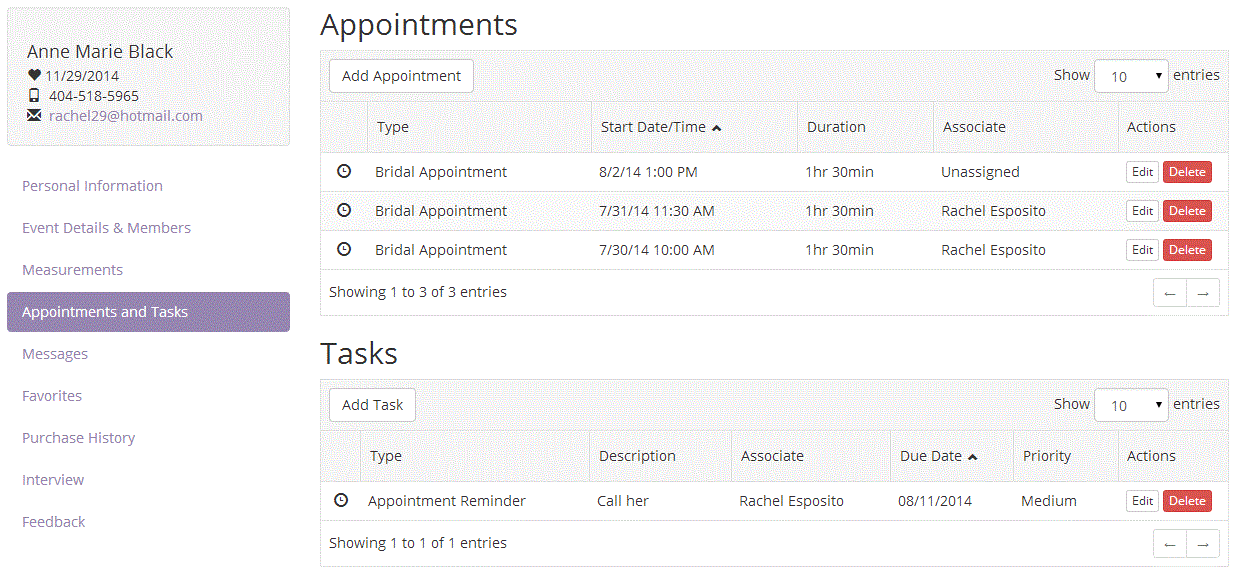 Messages
Here you will find all of the messages (email & text) that have been SENT (or are PENDING) to your contact through the BridalLive Application.

You have three tabs:
BridalLive Emails: To send emails you will need to set up your Email Settings
Text Messages: If your contact has given you permission to contact them via text messages, don't forget to check the opt-in box on this tab.
MailChimp Email Lists: This area allows you to subscribe/unsubscribe people from your MailChimp.com email lists. Before you can do so, you will need to set up your MailChimp account information (in Settings - Messages - MailChimp.com Settings)
Click here to read more about Messaging

*Note: BridalLive is built for enhancing relationships with your customers. Unsolicited marketing violates BridalLive's Acceptable Use Policy and is not allowed. Please obtain permissions from your contacts prior to sending emails or text messages.
Favorites
Record your contact's favorite dresses, veils, etc on this page by searching for an item and adding it to her list.
Once you have added items to your contact's favorites, you can also create a Special Order, Sale or Layaway.
Purchase History
This screen includes a list of your contact's purchases.
Interview
If your contact has submitted her online interview and it is linked to her, you can view it here.
Click here to read more about Web Forms
Feedback
If your contact has submitted her feedback and it is linked to her, you can view it here.
Click here to read more about Web Forms