Text Message Templates are used to create canned SMS text messages that can be sent out later to contacts.
These messages can contain info about appointment confirmations, promotions, etc.
You will need to have a Twilio account and have your account information entered into BridalLive (under Settings - Messaging - Twilio.com Settings) before you can begin sending SMS.

Important Note: Twilio requires a paid account in order for the Integration with BridalLive to work. Sending Text Messages will not work using a Twilio Trial Account.

Under Settings, you will also find a link to sign up for Twilio if you would like to give it a try.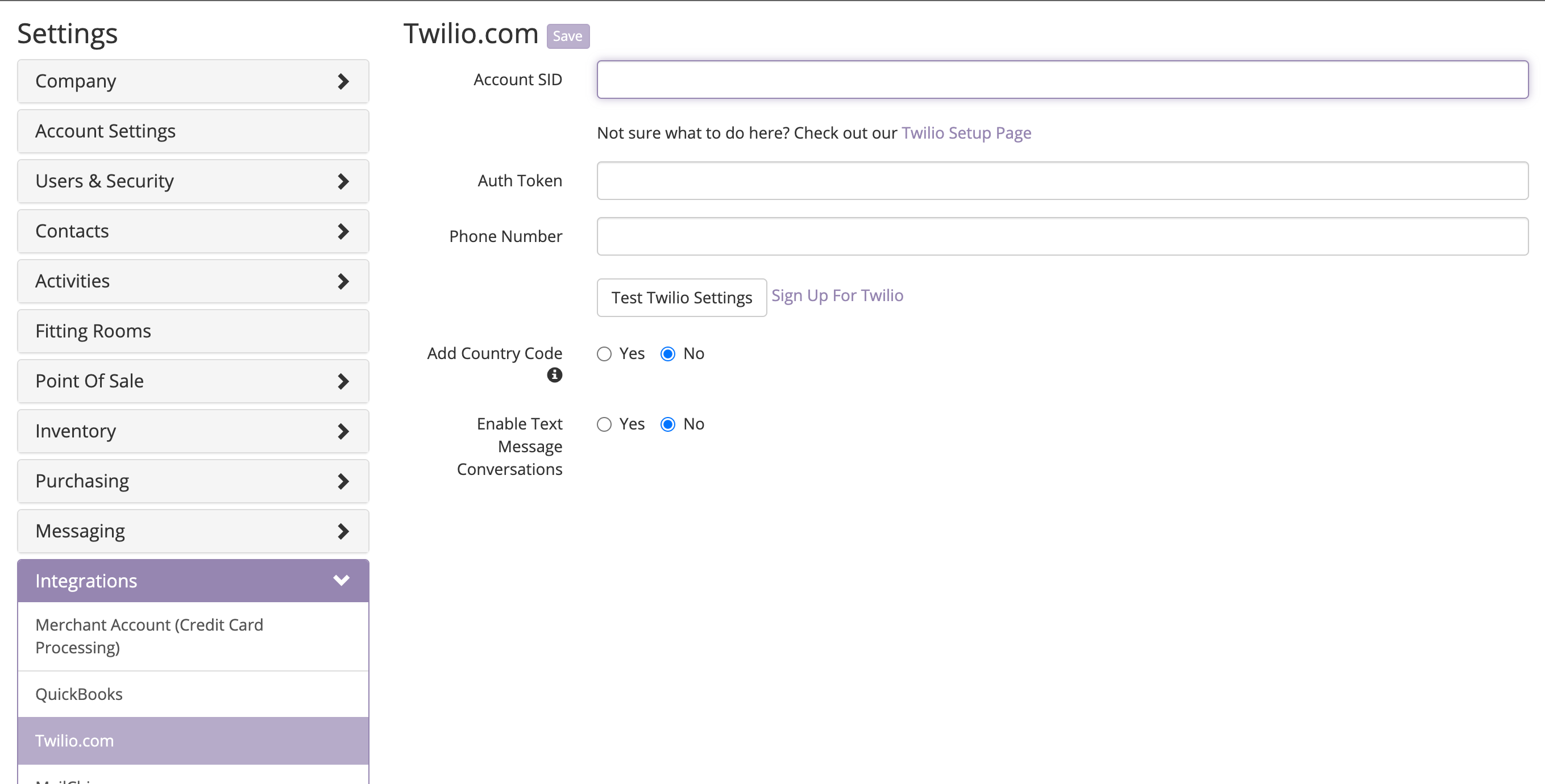 There are 3 ways that SMS messages can be sent in BridalLive:
From the Contact Screen
From the Contact List
From a Smart Flow
Sending a Text Message from the Contact Screen
To send an SMS Text message manually, simply open the Contact you would like to text and choose Messages.
Click the "New Text Message" button at the top of the page.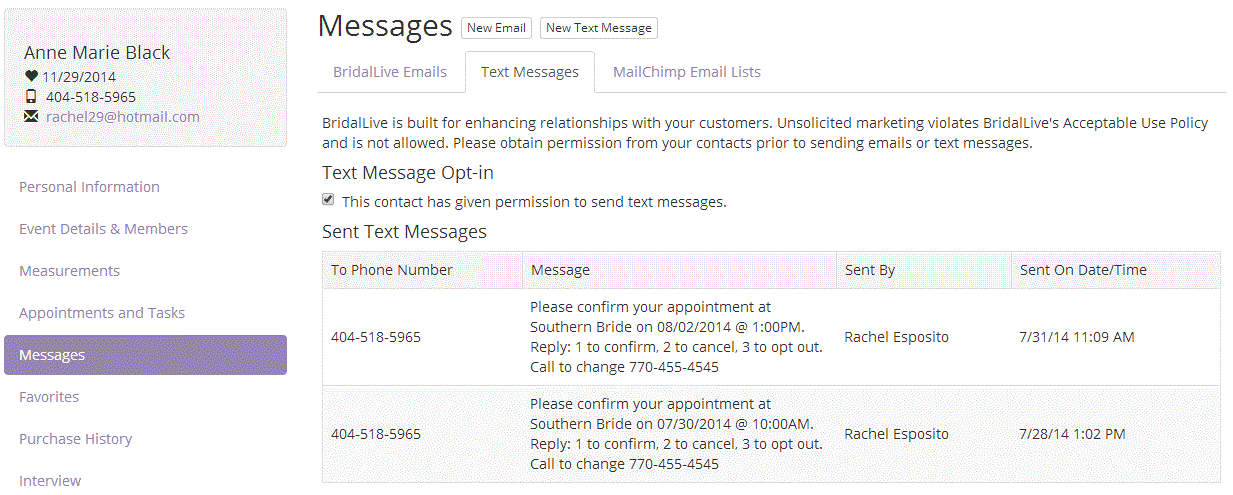 Sending a Text Message From the Contact List
First, filter the contact list to create a list of contacts that you'd like to send the SMS Text message to. Next choose Bulk Actions - Send Mass Text Message. Enter your Message on the screen that pops up and then choose Send.

This will send the message to all contacts on the list that have opted in for SMS Text communications.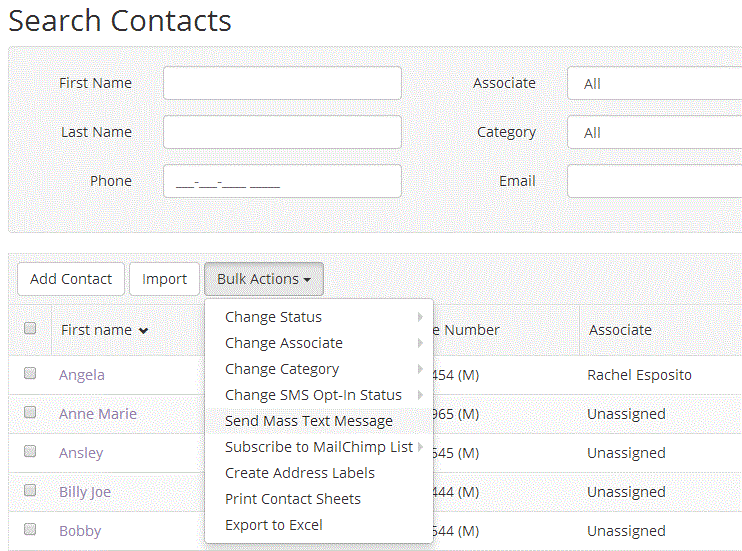 Send a Text Message using a Smart Flow
Smart flows can be used to schedule SMS text messages to be sent in the future based on an event (Appointment Booked, Bridal Gown Sold, etc). This can be set up under Settings - Smart Flows. To send a scheduled Text, you'll want to add a "Send Text Message" step to your flow and specify the Text Message Template and timing you'd like to use. Then when the Smart Flow is triggered, the contact will be sent the Text message if this option is selected on the "Smart Flow Actions" popup.

Click here for more info on Setting up Smart Flows

Before sending a Text Message you will want to do 2 things:
Opt-in your Contact(s) - This can be done in a Bulk Action from the Contact List screen or you can do it individually on each Contact detail screen by going to Messages - Text Messages - Check the box under Text Message Opt-In
Create Templates (only required for Smart Flows) - To review or create text message templates, Go to Settings - Messaging - Text Message Templates. Your BridalLive will be preloaded with two templates, but you are able to create as many as you like.
BridalLive is built for enhancing relationships with your customers. Unsolicited marketing violates BridalLive's Acceptable Use Policy and is not allowed. Please obtain permission from your contacts prior to sending emails or text messages.

**Note about sending Text Messages through BridalLive/Twilio - your contacts MUST OPT-IN to receive messages through BridalLive. That can be done via Contacts - Search Contacts - Open a Contact - Messages