The Client Portal offers several features and you can turn off anything that you'd prefer not to use. Let's have a look at what the features are and how to toggle them on and off.

To access the Client Portal Features Setup, navigate to Settings Company Client Portal and you will be presented with the screen below.

By default, every feature except "Pin Enabled" is turned on. To turn off a feature, just uncheck it and click "Save".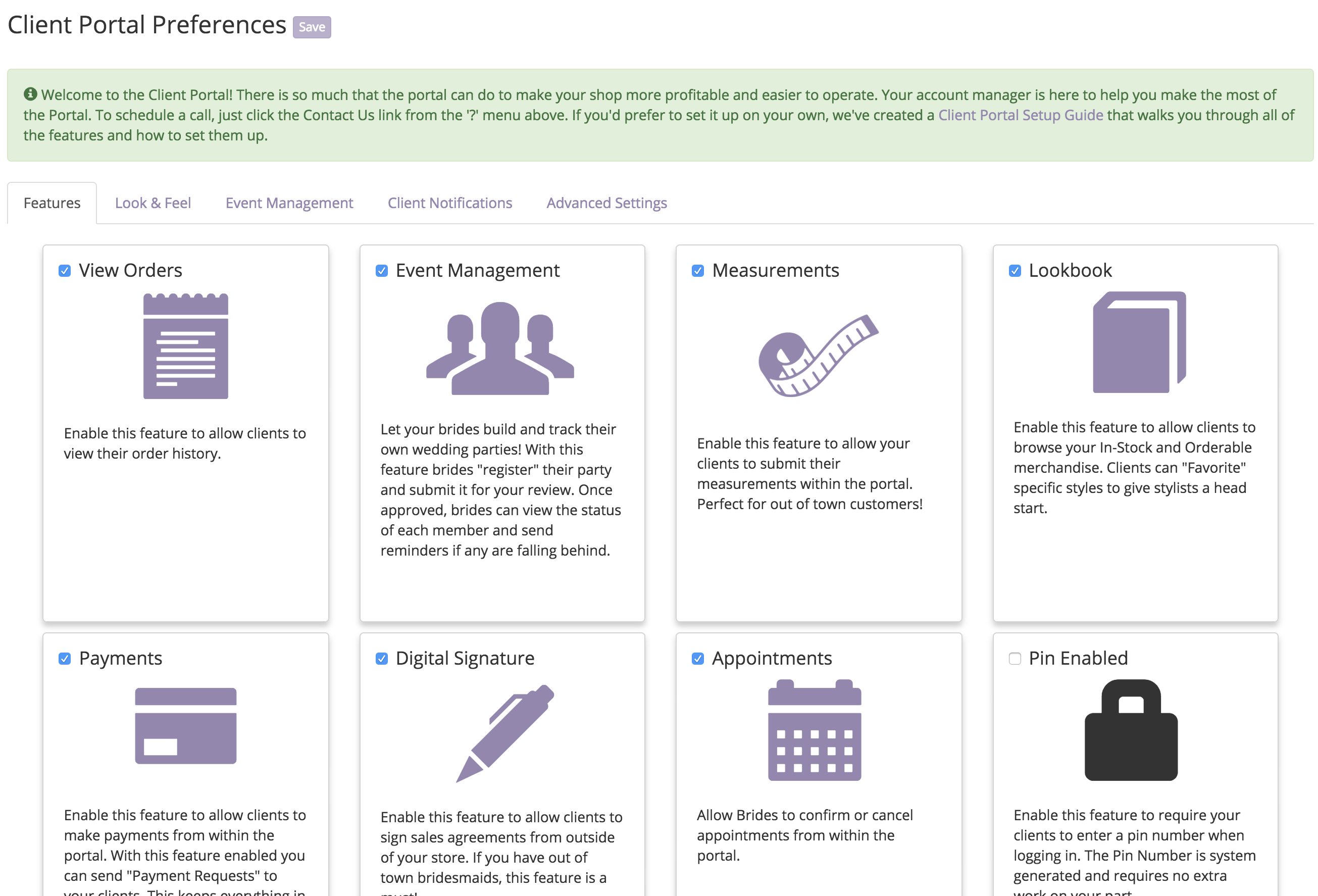 Client Portal Features Tab
Client Portal Features
View Orders - Allows clients to view their order history
Event Management - Allows clients to Self Register their wedding party and track their members throughout the ordering process
Measurements - Allows clients to submit their measurements within the portal
Lookbook - Allows clients to browse merchandise and choose "Favorites"
Payments - Allows clients to make payments within the portal
Digital Signature - Allows clients to sign sales agreements within the portal. In order to use this feature, your account must be on the Standard Plus Plan.
Appointments - Allow clients to confirm or cancel appointments within the portal
Pin Enabled - Requires clients to enter a PIN number before being able to access their personalized portal page.