QuickBooks Pro-Advisor - US:
Bridal Vision - Ingrid Heilke
Convert to QuickBooks Online | Become a client | Book a Strategy Session
Ingrid Heilke is a QuickBooks Pro-Advisor and Certified Profit First Professional providing Bridal Stores with Accounting, CFO Services, Profit First advising, and business management consulting. She partners with Beth Chapman of The White Dress Society and The Better Bridal Group to deliver group financial mastery programs, business coaching, and mastermind groups.
Bridal Vision can help you "Ditch the Desktop" and switch from QuickBooks Desktop to QuickBooks Online. Intuit, the makers of QuickBooks, has made it clear that customers should move off of their desktop software and to QuickBooks Online. Bridal Vision can help make this a smooth process and also give you better pricing on QuickBooks Online. Get in touch with them today!
---


Business Training/Consulting - US:
Do You Speak Bride? - Wendy Rivera - Website

Wendy Rivera is a nationally recognized expert in the bridal industry, and has exploded onto the scene with Do You Speak Bride! Wendy is a powerful communicator both on stage and off, and has a passion for helping shops learn the very nuanced language of "Bride."
---


Business Training/Consulting - UK:
Helena Cotter - +44(0) 1582 451238 - Website

Helena offers a range of in-house Courses and Services designed specifically for Bridal Retailers like you. Enjoy a maximum return on your investment with an unrivaled, on-site training experience delivered right to the heart of your business.
---


eCommerce/Marketing/Website Design:
Syvo - (888) 684- 1817 - Website

Bring the beauty of your store experience to your customers online! Whether you're in Bridal, Prom, or a Retailer simply searching for a way to compete in today's technological climate, SYVO has the solution for you.
---


Website Design:
Jottful - Partner Contact, Dawn - Website

Jottful's mission is to make it possible for every small business to be found and tell their story online. Combining their proprietary software with our in-house design talent, Jottful is reimagining website creation and management for small businesses.
---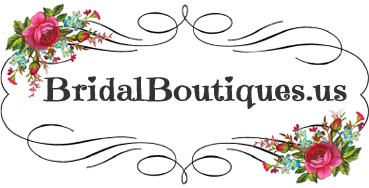 Social Media Marketing:
Bridal Boutiques US - Website

Facebook, Instagram, and Blog posts for your store 365 days a year! Join the premier proactive online branding collective for independent bridal store owners. Proven results at affordable rates.
---


DIY Website:
SquareSpace - Website

The beautifully-designed templates come with hundreds of customizable features. Every template is just a starting point - you can style it to look any way you want.