FORM AGENT - CRITICAL ERROR : FAILED TO GET NETWORK PARAMETERS!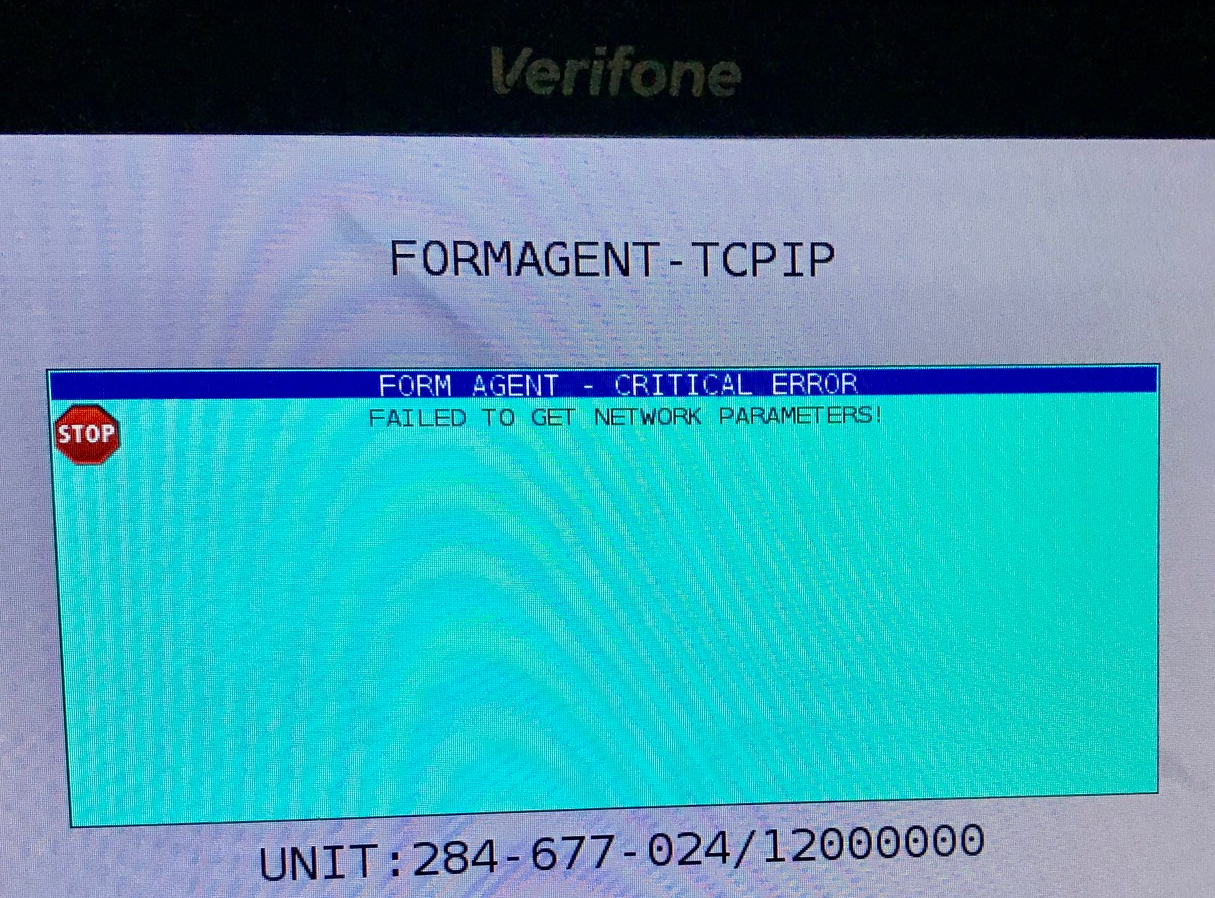 (Example image)
This error means NO Internet connection is reaching the device. Potentially an Ethernet Cable plugged into the wrong spot on the Verifone device itself, not firmly plugged in, or improperly placed into the router/internet connection. Be sure to use the Ethernet port that is closest to the power jack on your Verifone terminal device.
Once you fix the cable and get it correctly placed, fully reboot the device by removing the power and connecting the power back up.
FORMAGENT - TCPIP - SSL




(Example image)

The device has obtained an IP address from your local network but it can't communicate with the TriPOS Cloud Service. Most likely this issue is the communication blocked on Router Firewall or other Network Firewall over Port 9001 to allow TCP/IP traffic.
Other possible things to check, please check that your internet is working and reset the device by unplugging the power cord and plugging it back in. If possible try a different Ethernet port on your switch or router.
Full triPOS connectivity requirements:

Allow outbound https port 443 traffic to tripos.vantiv.com

Allow TCP/IP traffic to port 9001 of device.tripos.vantiv.com

Minimum Internet Speed recommendation of 5Mbps
SYNCHRONIZING WITH XPI APP. PLEASE WAIT ...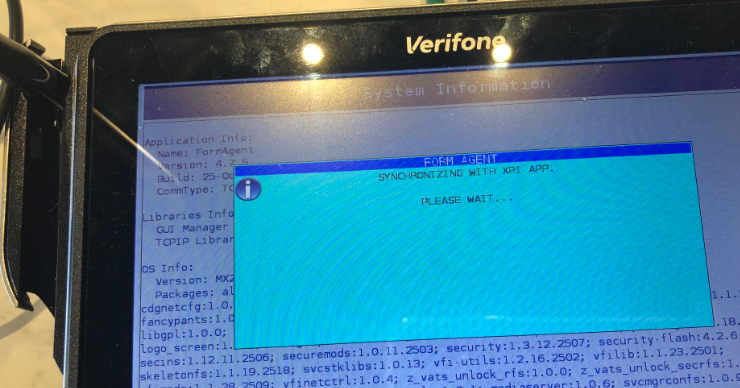 (Example image)
If you are stuck on this screen, please reboot the device.