Generally, the party member is introduced to the Client Portal with a reminder from the bride or the head of the party. As seen on the bride's view of the Client Portal, the bride has the ability to remind the party member of the step that needs to be completed once a day. The messages are templates from BridalLive but can be customized in your Messages settings. When the party member receives a message to complete a step, the email and/or text will have a link to the exact area to complete the step.
Please review Client Portal - Bride's View prior to viewing this portion for a more detailed description of each section.
Dashboard:
The Dashboard will look similar to the bride's dashboard, except it will be tailored to the party member's contact information and orders. You will notice the party member is not asked to register their wedding, as they are already part of a wedding. BridalLive knows and recognizes this by the remind link sent to the party member. The Event Information will show the Event Contact's name as well as other party members and the steps that each party member has completed. You can customize the option for party members to view other party members in your Advanced Settings.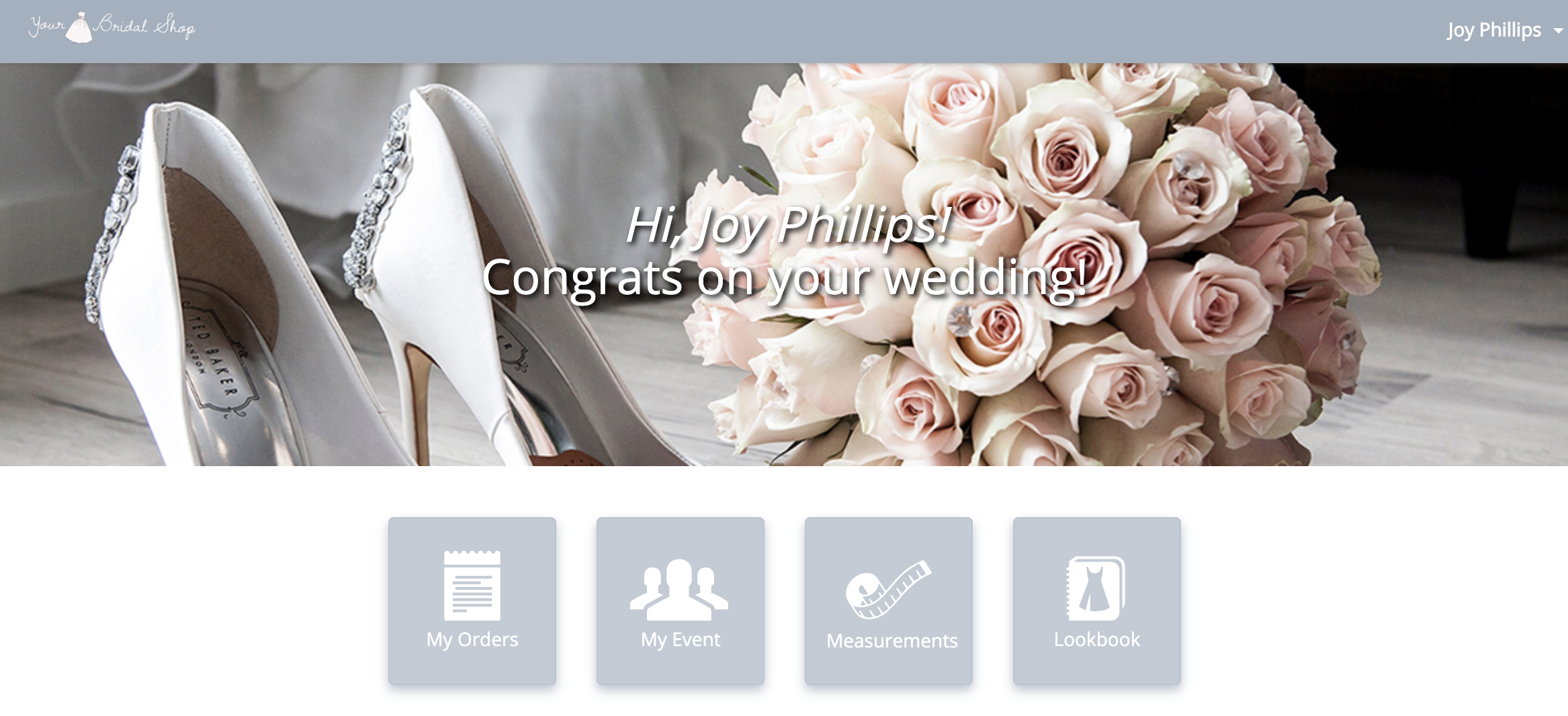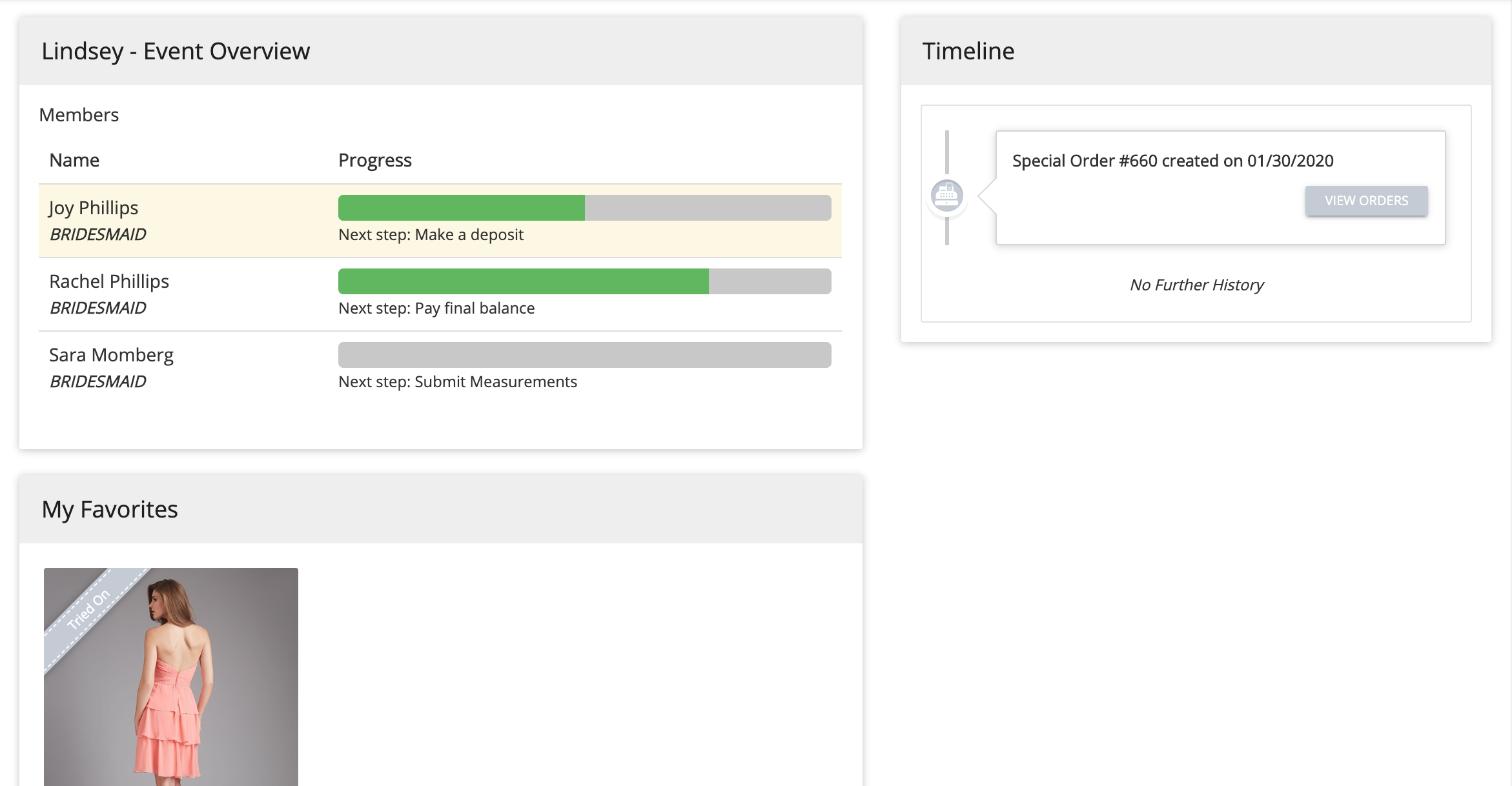 My Orders:
The party member will see a description of their items purchased and payments made as well as make any payments necessary.

My Event:
The party member will have a more condensed view under My Event. You can also customize if the party member can see other party members as well. You will notice that there is no remind button as party members cannot send reminders for event management steps for other party members.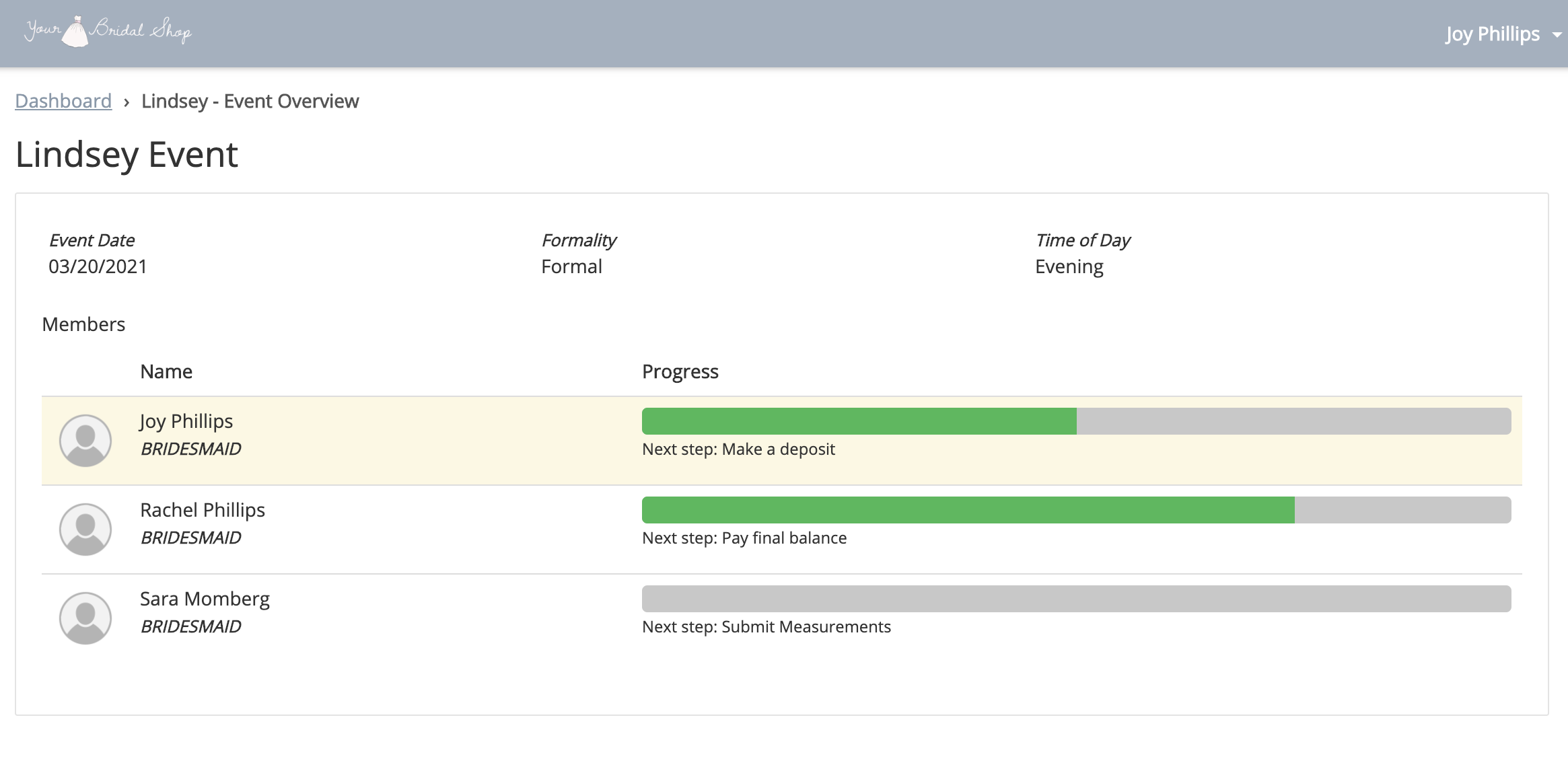 Measurements:
The Measurements section will either be blank to allow the member to enter their own measurements (out of town, etc) or show measurements already submitted via the member or Sales Consultant. If submitted by the party member, you will receive a notification in BridalLive to approve the measurement request.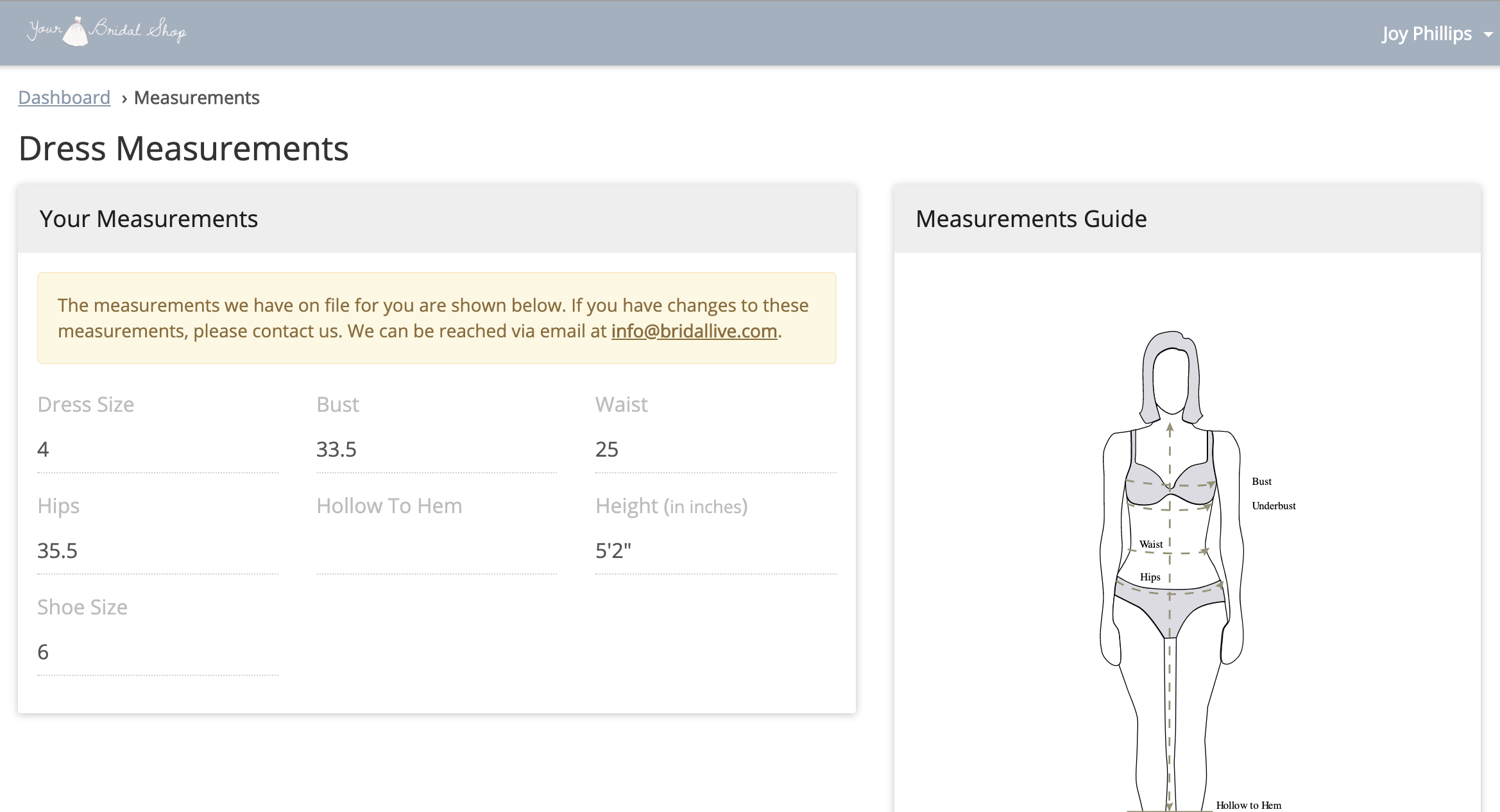 Lookbook:
The Lookbook will show the party member the styles you want to be seen on your Lookbook. They can set the Category to exactly what they are looking for. You will also see any Favorites or items that have been Tried On.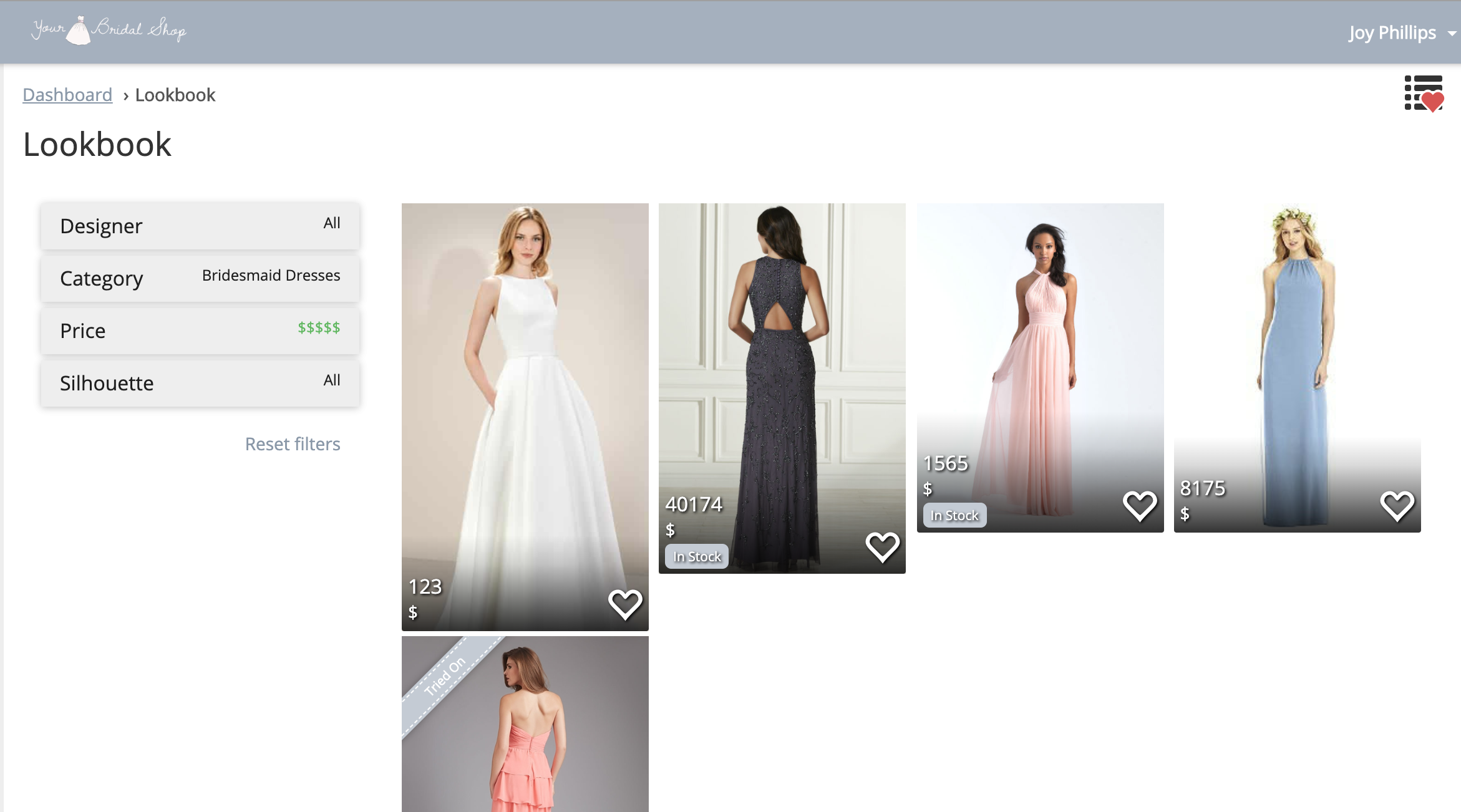 Example Payment Reminder from Bride:
Keep in mind the email and text message reminders can be customized to say exactly what you want. The email templates in BridalLive are fully HTML customizable. When the party member clicks the Make a Payment button, they will be taken to the make a payment screen in the Client Portal for the transaction the payment was requested.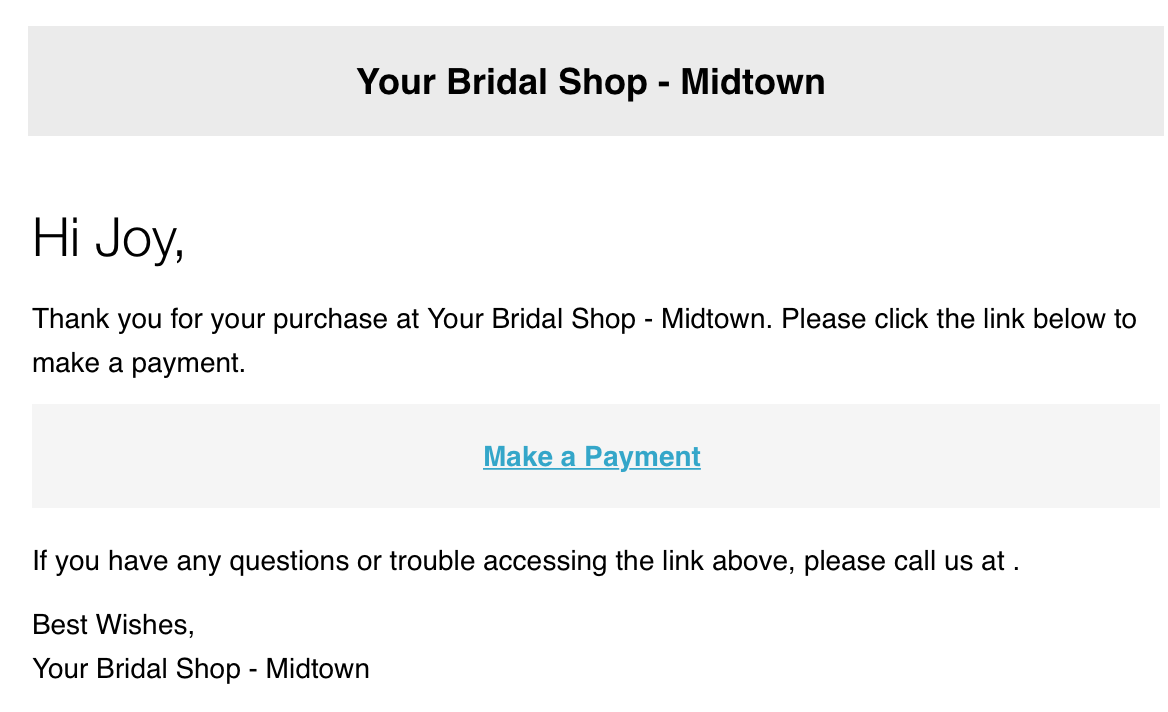 If the party member has more than one transaction in BridalLive when the reminder makes a payment button is clicked, The party member will be asked to select an order to make their payment.